Berlinale Tidbits: Day 5
Red carpet: Autograph hunters swarm around Kristin Scott Thomas
Bad news for autograph hunters and people wanting to take selfies with the stars: Spanish actress Penélope Cruz called off her visit to the Berlinale. Sudden changes to the shooting schedule for a new film were the reason, the Festival stated. But British actress Kristin Scott Thomas is in Berlin. At the premiere of "The Party", a social satire by British director Sally Potter, she did not disappoint autograph hunters.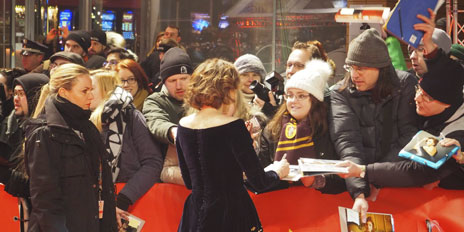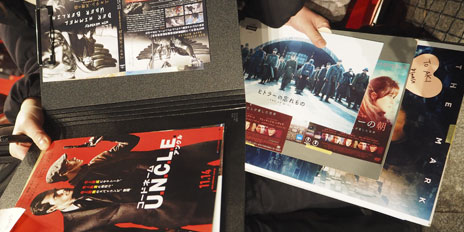 Films for gourmets
The "Culinary Cinema" section of the Berlinale is a firm favourite among fans of the Festival. The concept: After the screening, top-flight chefs take turns serving the audience a menu inspired by the film. On Monday, 13 February the Berlin star chef Alexander Koppe served a menu inspired by "Schumanns Bar Talks". The film by Marieke Schroeder is about Charles Schumann, a world-famous German barkeeper. The guests were served an organic egg with cauliflower, Parmesan cheese, and garden cress, followed by cod with mushrooms and carrots and a "Piña Colada" dessert with pineapple, passion fruit, coconut and curry to finish.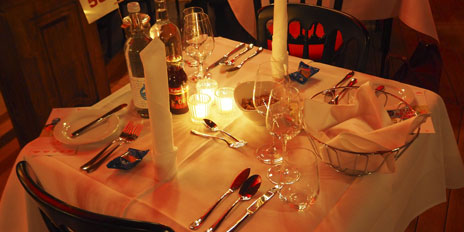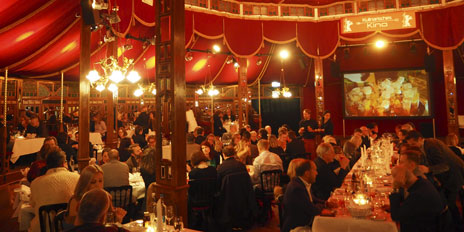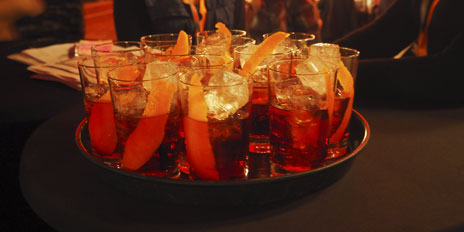 Climbing on board for a good cause: The Berlinale Social Bus
The "Berlinale Social Bus" stands close to the red carpet. For seven days the old double decker is the venue for an exciting programme of events relating to human rights, fair trade and development cooperation. It is organised by Amnesty International and ChariTea – a social enterprise from Hamburg that produces fair-trade organic ice teas and lemonades – and Viva Con Agua, a network that campaigns for worldwide access to clean drinking water and basic sanitary facilities. The events in the Berlinale Social Bus range from an Israeli-Palestinian dinner to advice on crowdfunding for film projects.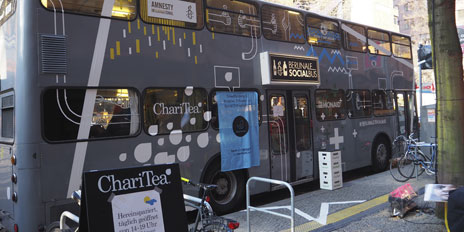 European Shooting Star: the young German Louis Hoffmann
After Monday at the Berlinale, the 19-year-old German actor Louis Hoffmann is going to be more in demand than before. Indeed, on 13 February he was honoured as one of ten "European Shooting Stars". Renowned actors previously honoured include Daniel Craig, Rachel Weisz, the Berlinale prize-winner Nina Hoss, and Moritz Bleibtreu.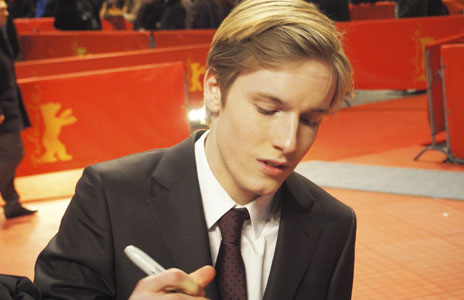 German comedies on the up, part 2: "Gabi"
In 2017 the Berlinale has its spotlight focused on several German comedies, including "Gabi", an amusing short film by German student director Michael Fetter Nathansky. The film is about the life of the female tiler Gabi. Her apprentice wants to finish with his girlfriend – and to rehearse the scene beforehand with his boss. When Gabi's husband cheats on her and at short notice she has to take in her father, her life is increasingly turned upside down. Slowly Gabi begins to warm to the role-playing game and adopts it more and more in her own life.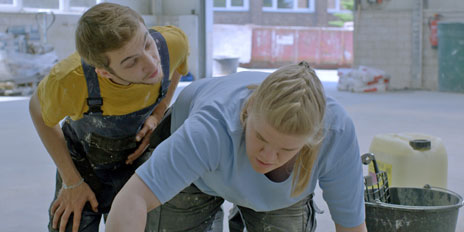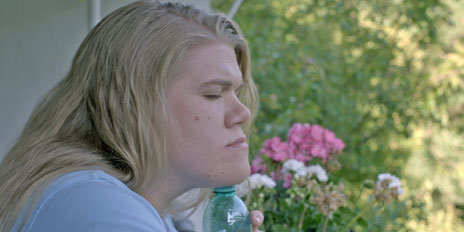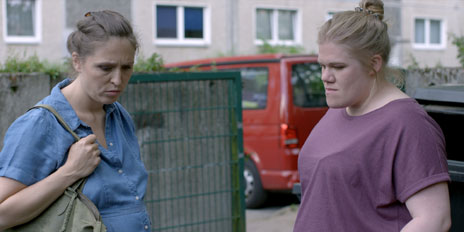 Security at the Berlinale: a peaceful festival with lots of bag checks
How do you prevent yourself from being kidnapped? On Potsdamer Platz a sign has been put up explaining exactly that. Security is a major issue at the Berlinale. At the press conference to present the programme in late January 2017, Berlinale Director Dieter Kosslick pointed out that not everybody on the red carpet is necessarily a fan of the Festival. For this reason its organisers are working closely with security services and the police. There are lots of checks of visitors' bags being conducted.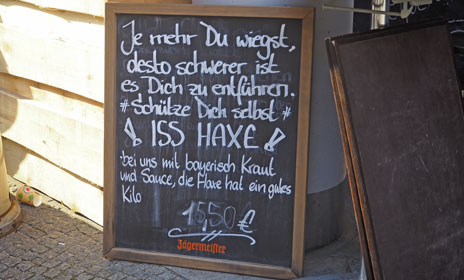 67th Berlinale International Film Festival from 9 to 19 February 2017
Leave a Reply
Your feedback is valuable for us. Your email will not be published.